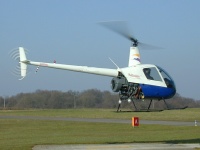 STOP PRESS: Warbird
flights now available

!
Join the wonderful world of aviation and gain your Private Pilots Licence. Start learning to fly a helicopter, light aircraft, microlight or try out a simulator with your very first flying lesson!

A trial flying lesson is the first step to obtaining a pilot's licence and makes a great day out in the South East for all the family. Or, for those with their first lesson under their belt, choose from a great selection of follow-on flying lessons or short courses to gain those all important flying hours.

And for the adventurous, a trial flying lesson in an aerobatic aircraft, Tiger Moth or Harvard makes an unforgettable experience. Those desperate to fly a Spitfire can enjoy the next best (achievable) thing with a flying lesson in a Harvard Texan!